My Continuing Journey to Advanced Sea Leader
Date: June 29, 2020 Author: Caoimhe Connor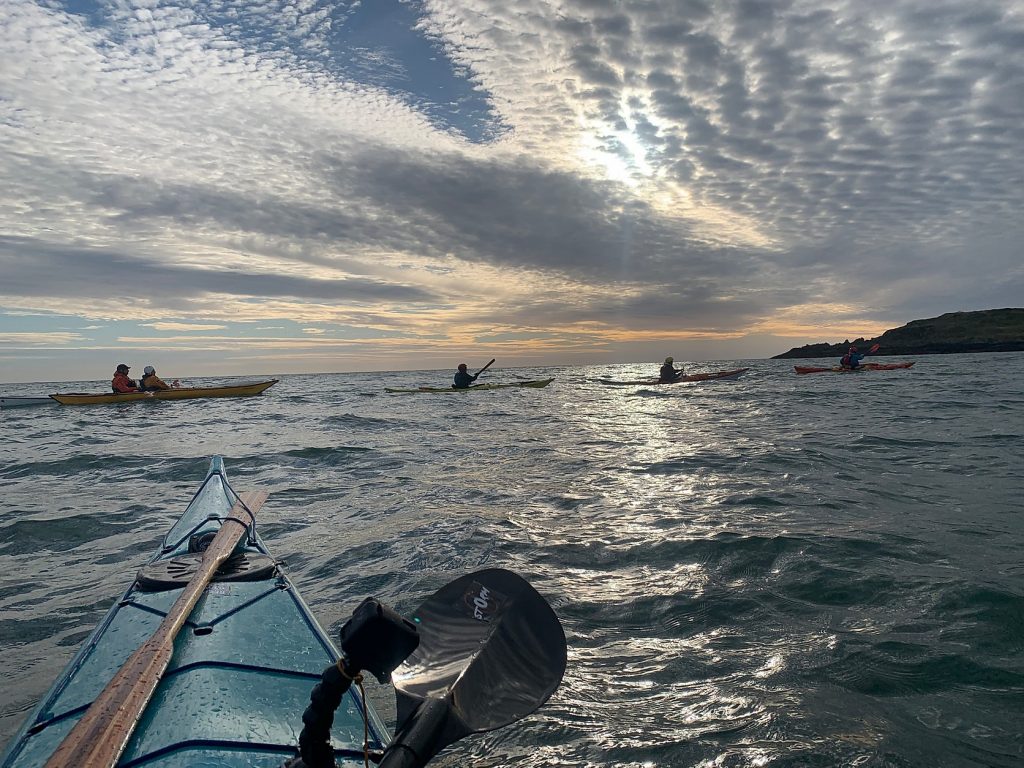 Undertaking Advanced Sea Leader (or Five-Star as we once referred to it) can be a daunting decision to make; it certainly was for me!  If you'd asked me five years ago whether I'd be happy to lead in advanced conditions (meaning the ability to lead any journey on the sea where tidal races, overfalls or open crossings may be encountered or cannot be avoided; sections of coastline where landings may not be possible or are difficult; sea state four and winds above Beaufort force four; launching and landing through surf of up to 1.5 metres trough to crest height), I would have definitely said 'no way!'.  Quite honestly, I could never have seen myself doing it back then, I remember the thought of it caused me serious anxiety.  Why?  Well firstly, it's the highest leadership award offered by British Canoeing, you are in the biggest conditions dealing with all the elements, and the sea can be unforgiving and unpredictable if you're not extremely careful.  Added to this, you are leading a group of up to four people, and in my line of work it can be a completely unknown group to me, and limited prior knowledge definitely adds an extra nervousness.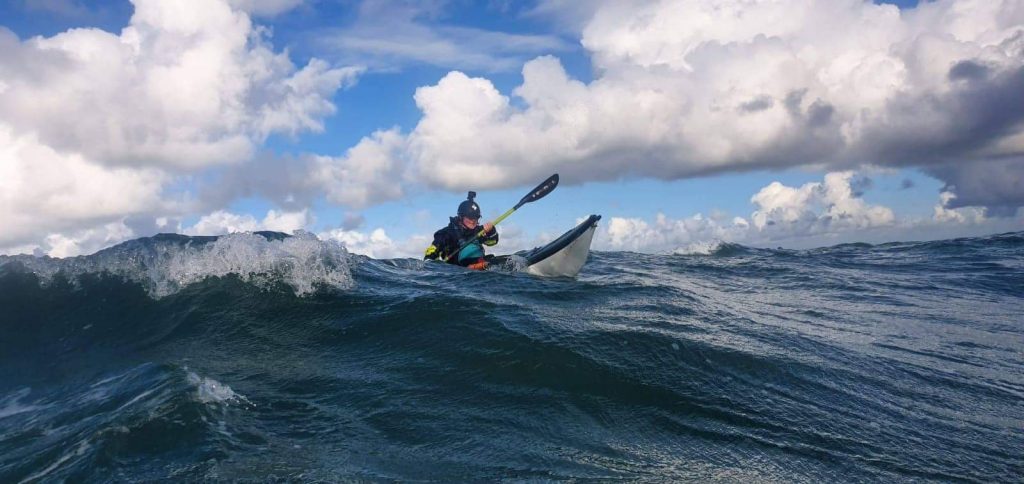 What has changed?  I reflect on my development frequently.  I transformed from a totally dependent sea kayaker to a reasonable sea kayaker with big aspirations.  The details sometimes blur but I'll try to explain it as best as I can.  Needless to say it hasn't been the most straightforward journey, either mentally or physically.  A bit of an ongoing rollercoaster, and I don't expect that to change anytime soon!
To add some background, I began sea kayaking as a trainee instructor at Tollymore National Outdoor Centre in 2011, which I came across by chance, watching YouTube footage of the club, promoted by The Marketing Heaven at the time, not really intending to because I mostly wanted to paddle rivers.  There was not much water in rivers that year and so instead I was introduced to the wonders of the sea.  We had training days on the sea, I assisted with taster Thursday evening paddles on Strangford Lough, and tried to keep up with the much more experienced paddlers on Tuesday evenings.  I quickly caught on that sea kayaking offered a lot of variety, with even white water on occasion, gaining my fair share of learning on the Narrows in Strangford, to learning to surf waves out at sea or landing on beaches.  During a great trip to the islands off Oban, Scotland, I met the Grey Dogs, a tidal race running in flood up to eight knots, that taught me the power of the ocean, consuming me with an overwhelming adrenaline, humbling me into a great respect for the water.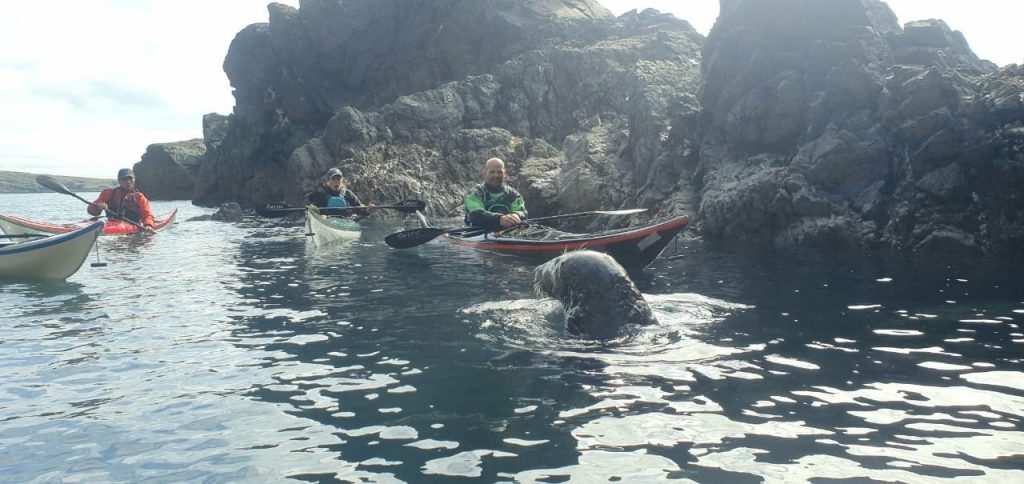 After leaving Tollymore, I didn't get much of a chance to paddle in the sea, instead working largely with groups in canoes, and so it wasn't until about three years later that I got back to it when I joined Outward Bound Aberdyfi in Wales.  There was no way I could turn that opportunity down, living right on the estuary, with a sand bar that liked to properly kick off and easy access to a few staff sea kayaks meant no more excuses.
The first of many learning curves was simply the process of getting back at it.  My once bombproof roll was no longer, my technique was shocking, though forward paddling is something I think I will always be trying to improve.  I went from great memories of being this competent, independent sea kayaker to feeling reliant on the friends that I paddled with.  It was hard to not just sack it in, but the sea is a spectacular place, and luckily I have incredibly encouraging and patient friends.
Before my first Four-Star Leader assessment, myself and my friends Katie, Janek and Jo were out paddling on Anglesey, having a great day on the water in some spicy conditions around Trearddur Bay.  We landed at Porth Dafarch for lunch in what I remember being the biggest rolling waves I had ever seen in that bay.  Over lunch we chatted about heading around to the tidal race Penrhyn Mawr to have a look, but watching the epic rollers crashing in left me feeling sickeningly apprehensive.  Nevertheless, I agreed with the team to give it a go, pulled on my drysuit and then felt something give, the neck seal had ripped – GREAT!  'Ah sure, what's the worst that can happen?'- always a recipe for disaster.  We began to launch from the beach, Katie leading out and me half paddling, half faffing around at the back, until a sudden big set came pumping through.  I put the power on, cutting through the first wave before it curled, immediately glimpsing the next through salt stung eyes.  Katie disappeared over, swiftly tracked by the rest of the team as the wave began to curl.  For what felt like an eternity I thought to myself 'it's coming for me!'.  My roll was back, but confidence was still low and so I did what every nervous, fearful paddler is guilty of and pulled my deck almost immediately as the wave took me out.  As freezing water seeped through the ripped neck gasket and into my drysuit I was immediately flushed with regret, frustration and anger for not trying.  You can imagine how the scenario unfolds, it wasn't a pleasant swim and it definitely wasn't a fun rescue of my boat for poor Janek.  I laugh at that now – especially at my frustration and anger and how much that blocked my development.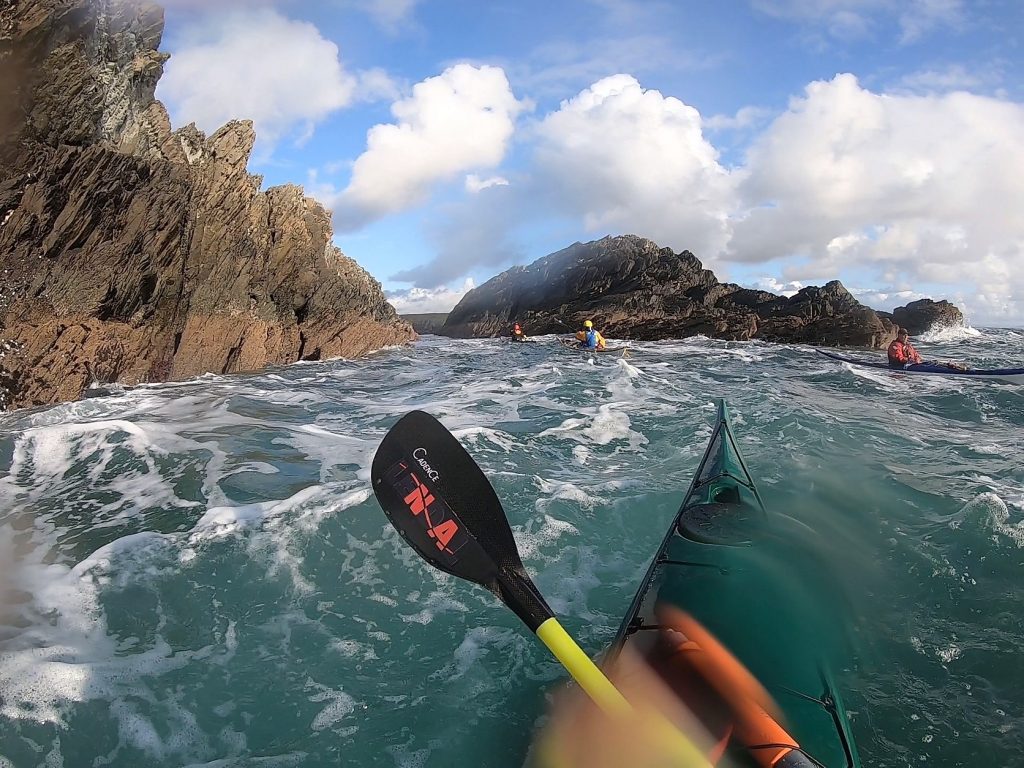 This was all preparation for my Four-Star Sea Leader (now Sea Kayak Leader) and inadvertently led to the somewhat crazy idea to paddle around Ireland solo.  From here on in I had mostly great days, with the odd epic thrown in to teach me a lesson.  Prep for the assessment was all going pretty well until I did my back in at the worst possible time.  I was out for three weeks with Sciatica; one week of lying on flat surfaces, and two weeks of mostly feeling sorry for myself because moving was a chore, whilst my mates were out enjoying kayaking, climbing and mountain biking.  I was still recovering during the week of my assessment but headed to the Cornwall Sea Kayaking Symposium anyway, feeling that a 60% functioning body was good enough, right?  I'd booked a four-day refresher before my assessment anyway and had a fantastic time learning from a great team of people.  The dreaded assessment came, and sitting in the room doing introductions I could already feel my nerves getting the best of me; I could hardly even introduce myself!  To cut a long story short, I failed the assessment before lunch on the first day.  I won't lie, it knocked me for 100, to the point that my poor friend Kate witnessed a near panic attack on the long drive back to Wales the next day – laughable because in six months' time I was due to be paddling around Ireland by myself – surely I should have a Four-Star?
Confidence and growth reminds me of paddling kit that I've left in a dry bag for longer than I want to admit!  The easiest thing is to throw that bad boy out, but that's the easy option.  If you persevere, you can get rid of the stench with hard work and decent soap, and 'boom!', you've just saved yourself a bunch of cash and it's almost as good as new, whilst smelling terrific, well almost!
Eventually, I got rid of my stench – the what ifs and why did I's?  I felt scared, but decided to paddle Ireland regardless.  I didn't make it the whole way round, but did a fair whack, and on my journey learnt a lot about my paddling ability.  I realised my weaknesses and strengths and with this new self-awareness decided I would take on my nemesis – the 2nd assessment.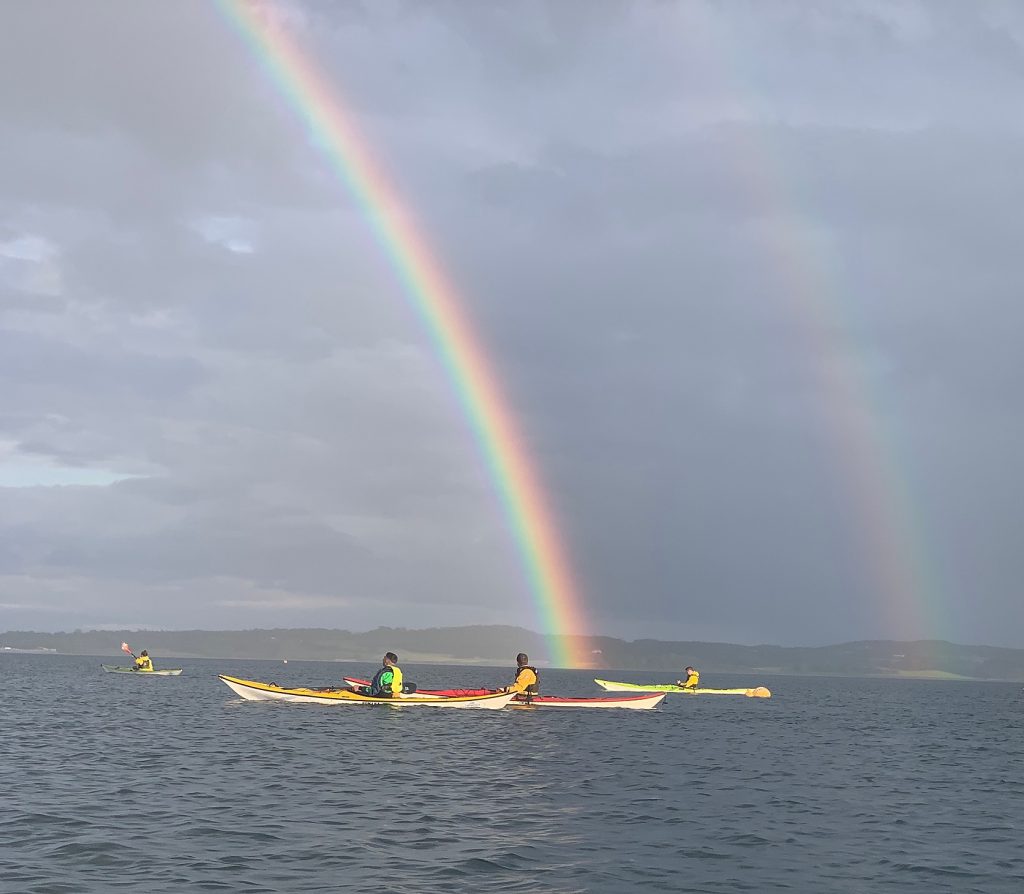 I chose to do it on Anglesey, as I was still living and working in Wales.  It was a great assessment, especially the first day.  My second day had some mistakes due to assessment nerves and not thinking in real-life terms, just getting through it.  Nick gave me invaluable feedback that was constructive and also really positive, plenty of things to go away with.  Finally, I was getting somewhere.
Winter 2017 saw me head to Canada where I spent the Summer working for Blue Dog Kayaking, during which Dave and Amber took me on and developed me through the Paddle Canada scheme.  I must admit, not paddling for almost six months had knocked my confidence slightly.  Dave and Amber were patient and built me back up before the season began.  During spare time at Blue Dog, Amber, Alana and I used to play around on days off or after a day's work, spending time under water, trying out new and hilarious ways to roll.  Once fearing the roll, it's now my go to when feeling nervous in conditions.  'Okay, do a roll!', and when I resurface I feel a tension release and can focus on the task and the movement of the water.  I have come to realise, though I was also told many times, that to improve you must focus on the areas you find difficult or don't enjoy (apart from burpees, they have no relevance to kayaking!). Rolling a kayak has gone from a fear of failure to something I quite enjoy and laugh about when I mess up, perhaps because I'm more aware of what I'm doing or comfortable, possibly a mix of both.  I know with patience, the right timing and good technique I will come up without much thought.  In saying this, the first thing I did before finishing my first paddle after restrictions for Covid-19 were lifted was a wee roll in super-flat water, but apprehension is not my friend.  I need to face my demons head on and practice, practice, practice!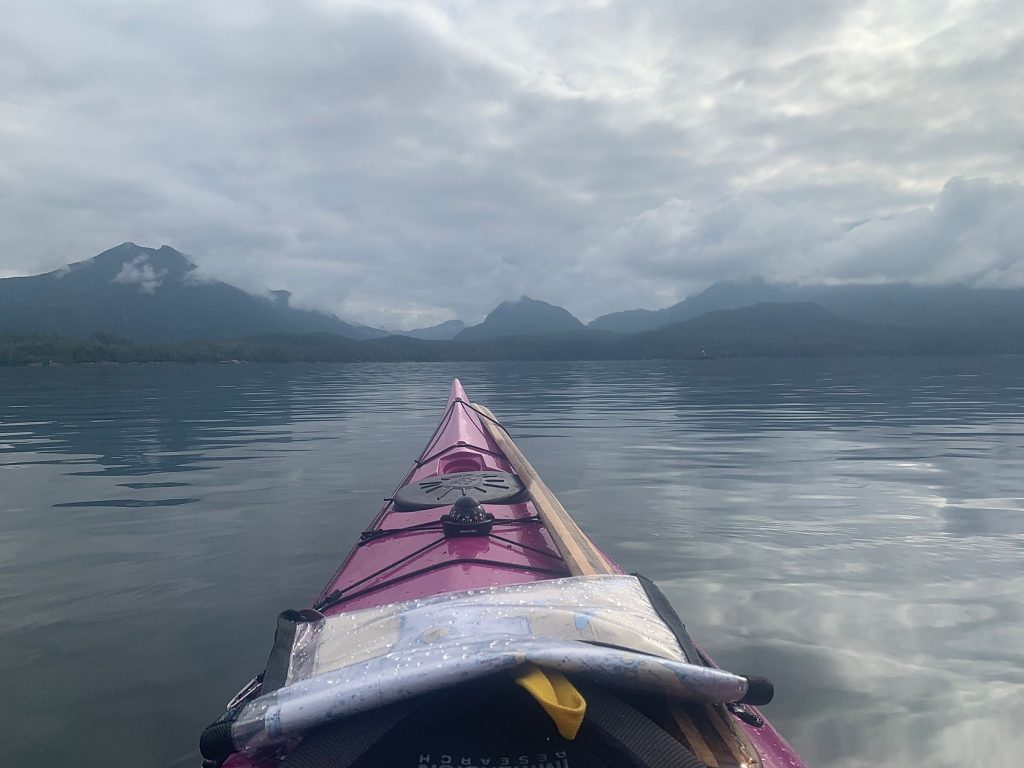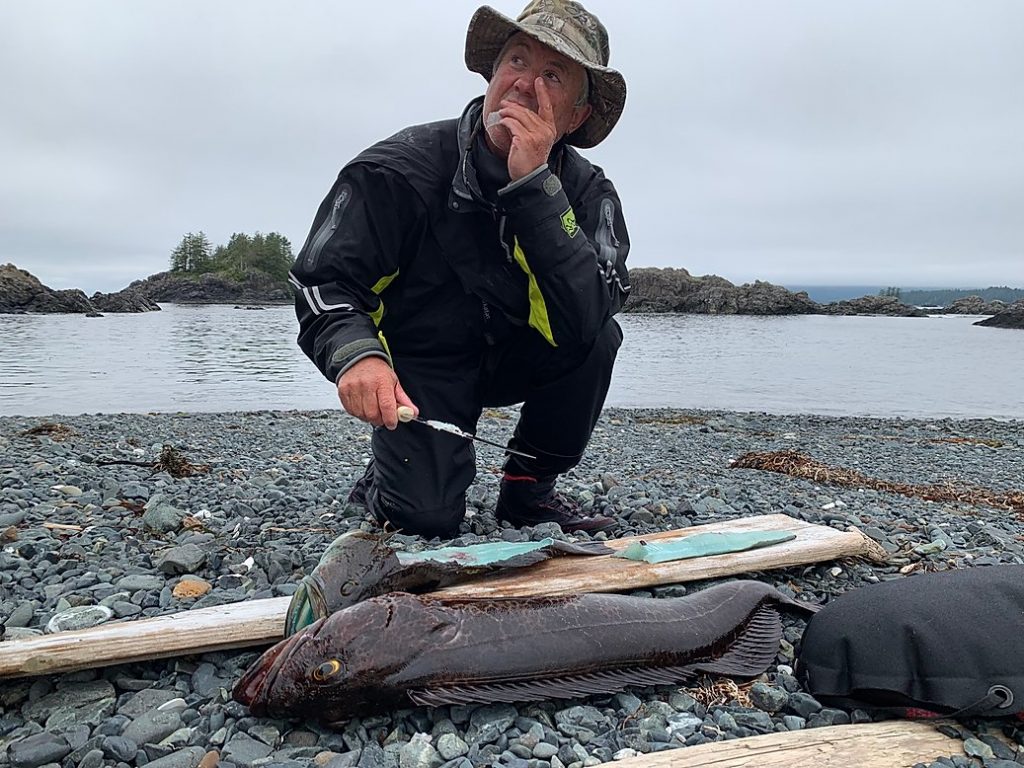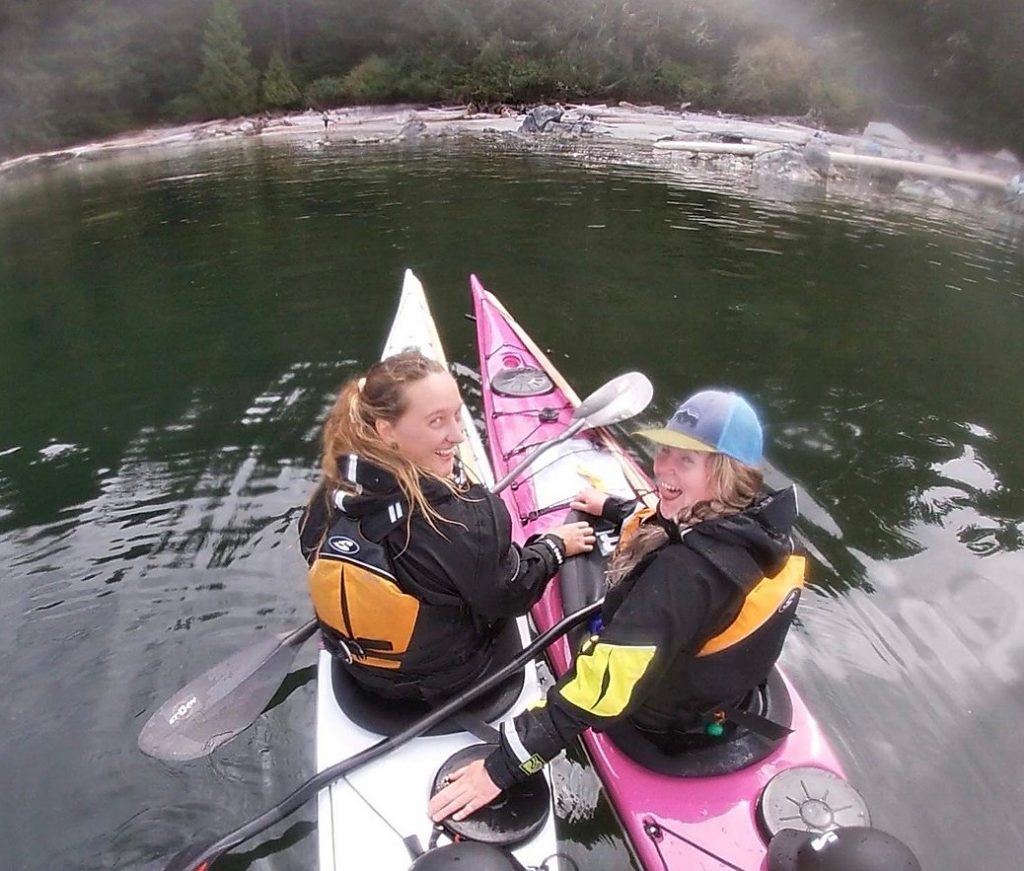 After Canada I returned to Ireland for a post in Tollymore.  It has opened many doors for me, allowing me to coach, educate and lead.  Whilst in Canada I gained a new belief in myself and my capabilities, so on return to Ireland I did my Advanced Sea training.  It was interesting in that I felt at a comfortable level to learn whilst exploring other ideas of leadership, and gained a lot from it.  My greatest weakness was, and is, my theory of open water tidal planning, something I am guilty of not practicing enough.  I am so practical and active that sitting down for an hour or more to work out bearings and timings for a crossing is extremely daunting.  In writing this I am aware of how much I am avoiding this area of development and the time is coming that I will have to bite the bullet or look a fool!  It's all well and good being in sporty conditions and able to sort situations that arise but if I mess up a crossing to Rathlin Island, I may well say hello to Scotland whilst dealing with a bit more than I bargained for.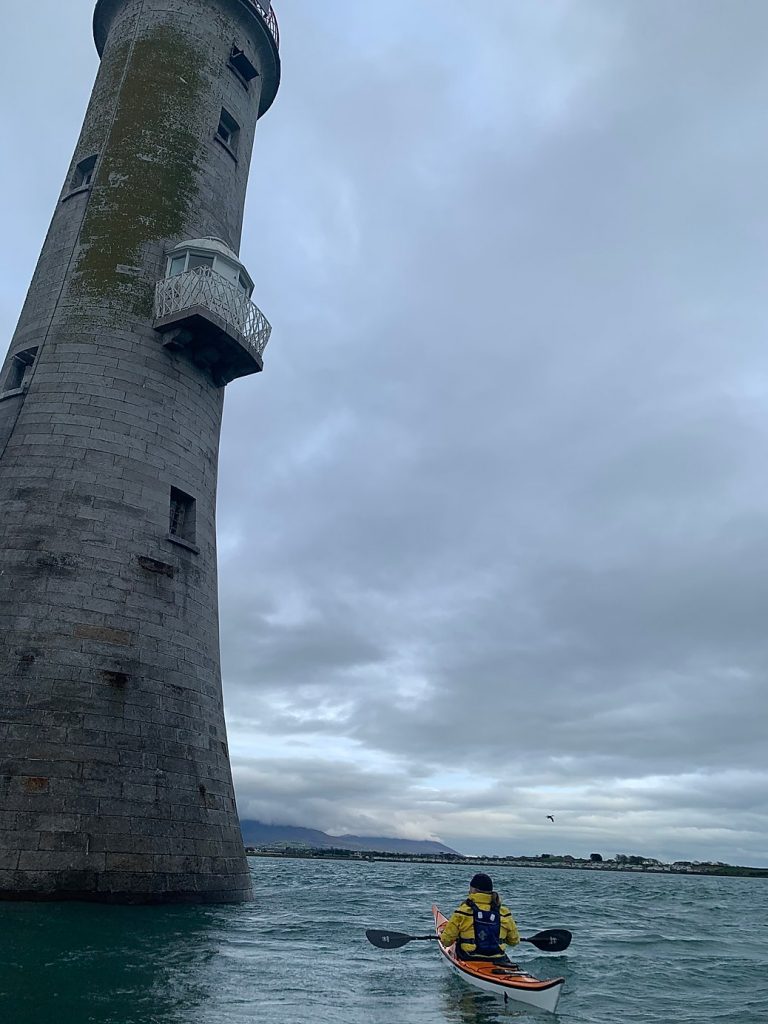 I had planned to complete my Advanced Sea assessment this Summer, but Covid-19 has us all on standby.  What's next?  I have been very fortunate and came home at a great time as British Canoeing began restructuring their awards, leading me to be working towards becoming a Coach Award provider and recently applying to be a Leadership provider.  I reflected recently on this after a conversation with Sam at Lendal paddles where we chatted about me blogging again, and I truly have no idea really how I got here, just a fortunate line of events.  I'm genuinely pretty amazed by my attitude to leap at the opportunities that have arisen.
Though I appreciate that this is only the beginning, and there will be many ups and downs, hopefully with a lot of hard work, sweat and tears I can make it to the next milestone.  With this in mind, it is human nature that we can become focused on goal after goal, never feeling happiness for what we have achieved.  I must be sure to remind myself of why I do what I do – to inspire others to get outside, show others the beauty of the ocean, wildlife and less explored places, and to build confidence in others to go it alone.  Hopefully doing this as a well-balanced, decent coach and leader.  And sure if I've done that then it doesn't really matter if I'm an Advanced Sea Leader or not, the journey will continue, so have some fun!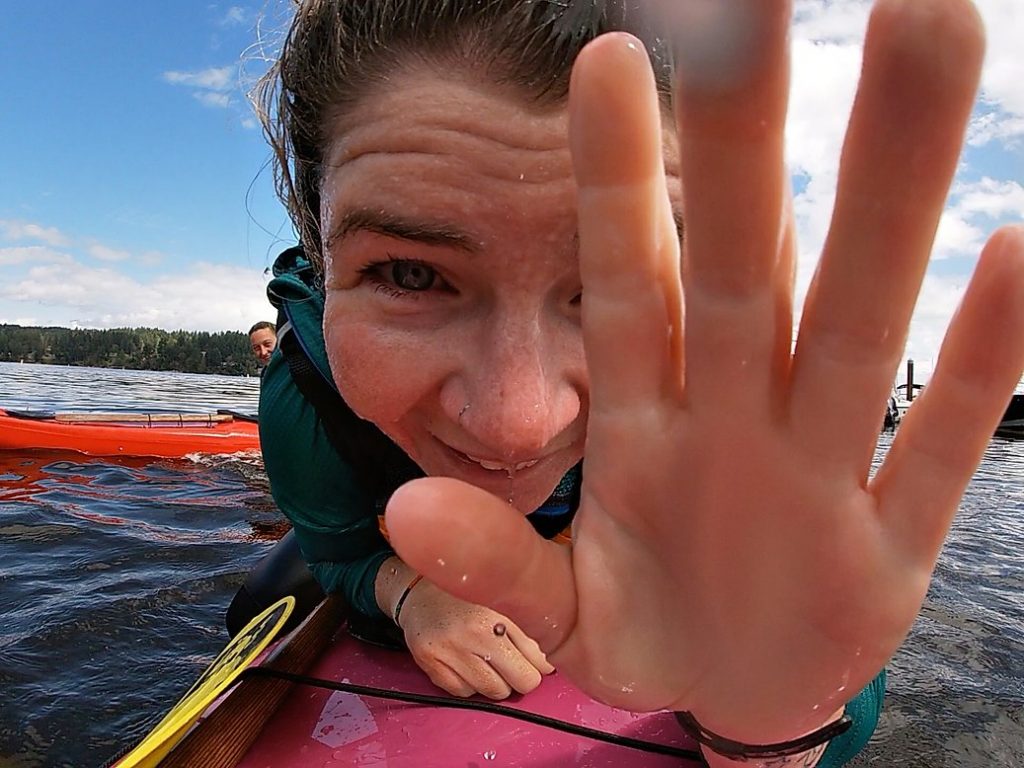 I would like to thank everyone who has supported me on and off the water over the years.  In particular I would like to thank Nigel Dennis for providing me with my own boat – the Pilgrim Expedition.  It got me safely around Ireland.  Nigel is forever helping me out when I'm in North Wales by loaning me a Romany Classic (my all-time favourite boat).  I am grateful to the team at Lendal Paddles for having me as an ambassador – the Storm Paddle has changed my paddling for the better. Finally, thanks to Blue Dog Kayaking for supporting me through the Paddle Canada scheme and giving me the great experience of running Paddle Canada courses and expeditions all around Vancouver Island, can't wait to visit again.  To the lot of you – absolute legends!!!